Ham Removals - The Easiest Way To Take Care Of A Removal in Ham!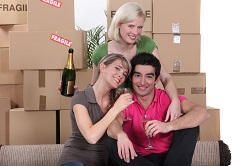 When you're taking on a removal in the Ham area, there's a fair selection of moving services that you can make good use of. Depending on your budget and your preferred moving style, you basically have the following to choose from - professional removal services, man and van services and removal van hire. They are all valid options as long as you hire with a company that knows what they're doing. Here at Ham Removals, we can confirm that with absolute certainty. If you need a removal specialist, give us a call on 020 8746 4448, and we will make sure that everything gets sorted out.

Professional removal services are the most solid choice for those taking on a larger move, and ours are some of the best around. If you thought your removal in Ham was going to be a stressful ordeal, then you can think again. We will supply a team of staff - all highly trained and with more than enough moving experience to take the hard work off your back. Our movers will take on all of the moving jobs – they'll lift your furniture and load all of the heavy items without any hint of a fuss. They'll do all this with a positive attitude and peerless customer service. All you have to do is call us on 020 8746 4448, and we will show you just what a moving service should be like.

We offer dependability and efficiency as standard throughout our entire range of services, so if you want to take a different approach the same level of quality will apply. If you want to rent your own van for example, then get in touch with our removal van hiring services. We offer vans to suit everyone's move in Ham; large vans for moves that require the space, to smaller vans for the cosier move. If you're wondering which one's best suited for you, contact us on 020 8746 4448, and our helpful staff will answer any queries you have. Through our extensive range, there are a few things that are constant; every van we offer is properly cleaned, maintained and tested in-between trips. So you can be sure that the van will run just as smoothly past the last mile as it did past the first.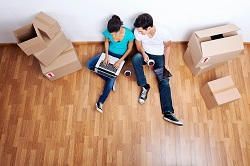 And for those who need a little extra, we also offer self-storage services across TW10 region. Like with our van hiring services, there are plenty of choices on offer. From locker sized units for important documents and small valuables to garage sized units for heavy equipment, there's bound to be a storage unit for you. Regardless of which one you choose we provide a high standard of security. CCTV cameras and twenty four hour security are all provided when you store with us. There are services here to cater to both movers and non-movers, so you know where to call when you need something storing.

So, if you're planning a move, Ham Removals is at your service. We offer all of the removal services that have been mentioned above, and all at a price that's easy to swallow. Whether it's a home removal, student removal, or any other kind of removal in TW10 areas, give us a call on 020 8746 4448. We will set you up with the top-notch move that you deserve.