Want to Move Home with Zero Fuss? Hire Our Movers in Ham, TW10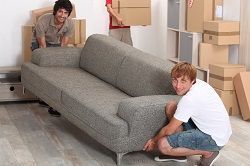 Moving home is a fairly polarizing process. There are some of us out there who see moving as a fresh start; a new chapter in their lives where there's a wealth of new possibilities. Though, on the other hand, there's those who see it as a necessary chore. A job that basically grinds your life to a halt and forces you to make changes. Here at Ham Removals, we make it our job to bring the positive side to light, and we do this by simply offering cheap and convenient Ham removal services.

Our removal services across TW10 region allow you to experience the positive sides of the moving experience, without being distracted and bogged down by all of the hard work. All you have to do is pick up the phone and call 020 8746 4448, and we'll send one of our teams over at your nearest convenience. With one of our teams on board, your workload will be cut down by a considerable margin. All of the heavy lifting, loading and transportation will be taken care of by trained professionals. They'll even do the packing if you request it. Our moving teams exist to make your removal less of a bother, and the more we can do, the better it is for our customers.

Less moving work means there's less reason to exert yourself, but there's more benefits than that. By putting moving tasks like loading, lifting and driving into a professionals' hands, the more you can relax as a result. Our movers are very highly trained and experienced, so you can count on them. When you put our removal services in the driving seat, there's far less to go wrong. Combine that with a high level of customer service and quality, and you've got a moving package that's hard to fault. Call us on 020 8746 4448 for more details.

Here at Ham Removals, we put a high value on your moving experience. But at the same time, we avoid charging too much for our services. In fact, we feel that our movers are such good value, we can guarantee that we offer a moving package that fits neatly into your moving budget. Why not give us a call on 020 8746 4448, and test if that assertion is correct?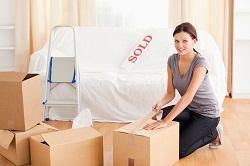 In terms of Ham movers, we feel that we offer the most complete removal packages around. With such a wide range of options on offer, there's moving solutions in our range to suit all kinds of moves - from large family ones, to single person and student moves. Each of them carry the same level of dependability and quality of service, and that is what you need the most on a move. A move taken on with a stressed out frame of mind is generally going to lead to disaster. With a moving company like ours, that's not the case. We offer piece of mind to all of our customers.

So, if you feel like there's too much going on in your life to properly handle all of the moving tasks by yourself, or even if you just want to relax, give us a call on 020 8746 4448. Once you do, we can start taking the steps required to make your removal a more pleasant experience.