Only The Finest Storage Services from Ham Removals In Ham, TW10!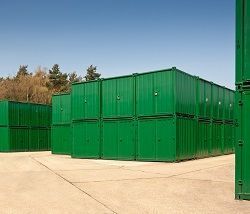 Storage space isn't often a thought that's on most people's mind, but instead tends to sneak up on them. Think, one day, you decide to purchase something new - a new TV, sound system, or something else along those lines. You go to replace the old version, but you find there's no temporary storage space. All of the cupboards, the loft, are all packed with various other goods. You intend to do a clear out, but that only solves half of the problem. The other half of the problem is where we come in.

Extra storage space in TW10 region is always useful, whether it's for a reason similar to the above scenario, or for a different one entirely. If you're from the Ham area, and are looking for somewhere to store your excesses, just call us on 020 8746 4448, and we'll hook you up with a storage unit that suits you.

So, what kinds of storage do we offer at Ham Removals? Well, there are a few different sizes of units that fit with different storage specifications. We've got locker sized storage, for documents and small items and packages, room sized ones for larger boxes, and outdoor units for storing items you'd normally keep in a garage. Our storage services in Ham are flexible enough to cater to any family store, and they're also easily accessible. We offer around the clock access, and ensure that our storage solutions are well suited for the short term and the long term. If all of this sounds useful to you, then give us a call on 020 8746 4448, and we'll supply you with the store of your choice.

Self storage can be used in a multitude of ways, it can be used as a space saver for example. If you actually want your spare room to actually function as a bedroom, office, or as something other than a space for your clutter, you can. Just pack it all up, bring it down to our self storage lot in Hm, and leave it all with us for as long as you need. It's just that simple.

The usefulness of our self storage services increases when they're used alongside other removal services. Yes, when moving home, having a storage unit close to hand is a valuable asset. On moves that require multiple trips for example, you can cut the amount of work you need down. Simply leave any goods that you're unable to take with you on the first trip, and you effectively cut your driving distance down by a significant margin. It's a simple trick, but one that could save a lot of stress if planned out correctly.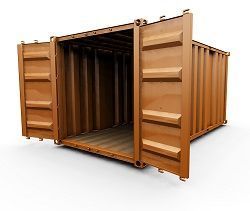 If you're reluctant to leave goods with us overnight, then you really shouldn't worry. Our storage lots are as safe as houses, with all of the security features that you'd expect. Twenty four hour CCTV, security guards and properly sturdy locking implements. A great deal of obstacles stand in the way between your goods and any thieves. So, in other words, you can rest easy. All of your things are guaranteed to be in the same place for as long as you leave them with us.

More space means more room to use, so it's a fine idea to have as much of it as possible. With us, we offer rented storage space at a very reasonable price point, so if you find yourself needing more space, just call Ham Removals on 020 8746 4448. You'll find use for our storage whether you're going through a removal, or not.